Helping companies find the right music
Here at Audiocrowd, we are passionate about sharing royalty free music with creators across the world. We would like to contribute to making it easier to find high quality yet affordable music for content creators and enable companies to use great and varied music in their projects without legal doubts and qualms.
Helping musicians to monetize their music
On the other side of the coin, being a composer is a competitive business (as some of our team know from first-hand experience) and we aim to help give an opportunity to composers to make a living with their work.
100% Independent
Good to know: we are a Bootstrapping Startup, meaning as such we do not rely on foreign investors and call our own shots. That gives us freedom to decide freely about our products and we are dedicated to always compensate our composers fairly.
Our mission
Our goal is to become the best marketplace for musicians and speakers around the world. We want to help our artists market their talent easily and sustainably.
Music for videos, podcasts and other media projects
On audiocrowd you will find high-quality music for your videos, image films, podcasts and other media projects. Use our search to quickly find the right music for your project. If you need only a few titles, the single purchase is right for you. If you need more music, we recommend our music subscription.
Music packages for events and shows
Download the right background music for your event. Browse our music packages and save the GEMA fees. Our music packages are each 2h long and after licensing you will not incur any further costs.
Telephone announcements and waiting loops
We produce an individual telephone greeting for you with our team of speakers and provide the appropriate music. So that your company presents itself in the best light with every call.
Instore radio: Background music for retail stores
We put together the right playlists for your store and save you half of the GEMA fees on the side. With our in-store radio, you always have the latest music and can conveniently play out your own announcements and advertising offers in your store.
Sound effects for videos, podcasts and other media projects
On audiocrowd you will find high-quality sound packages and individual sound effects for your videos, image films, podcasts and other media projects. Use our search to quickly find the right sound effects for your project.
Professional voice actors for your projects
You need the right voice for your video or project? You will find what you are looking for in our speaker pool. Whether it's a simple telephone announcement or a multilingual commercial. Our speakers look forward to working with you.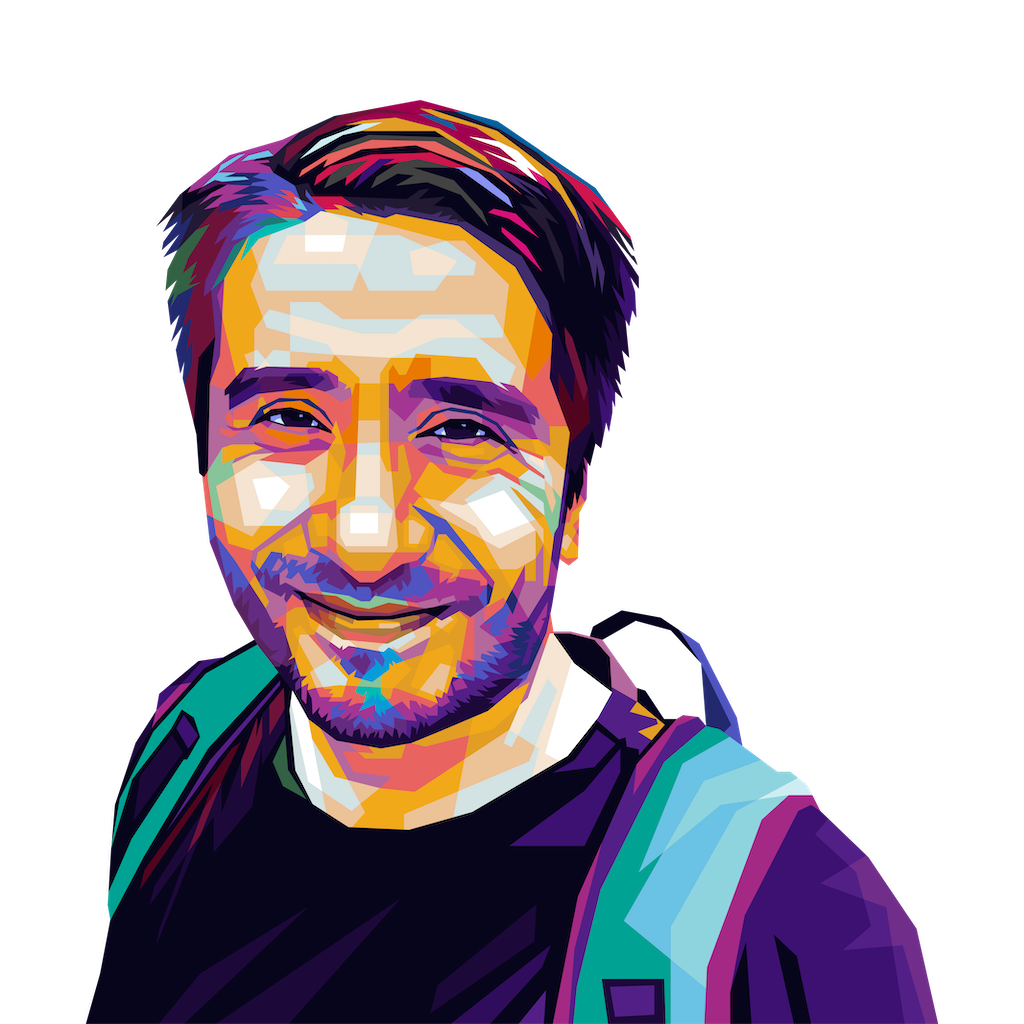 Alexander Gieche
Founder CEO
Alex is a trained audio engineer and software developer. After leading software development teams for half a decade, he decided to start his own company audiocrowd. Alex is half german, half filipino and is passionate about working with inspiring teams and building sustainable products. And drinks way too much coffee…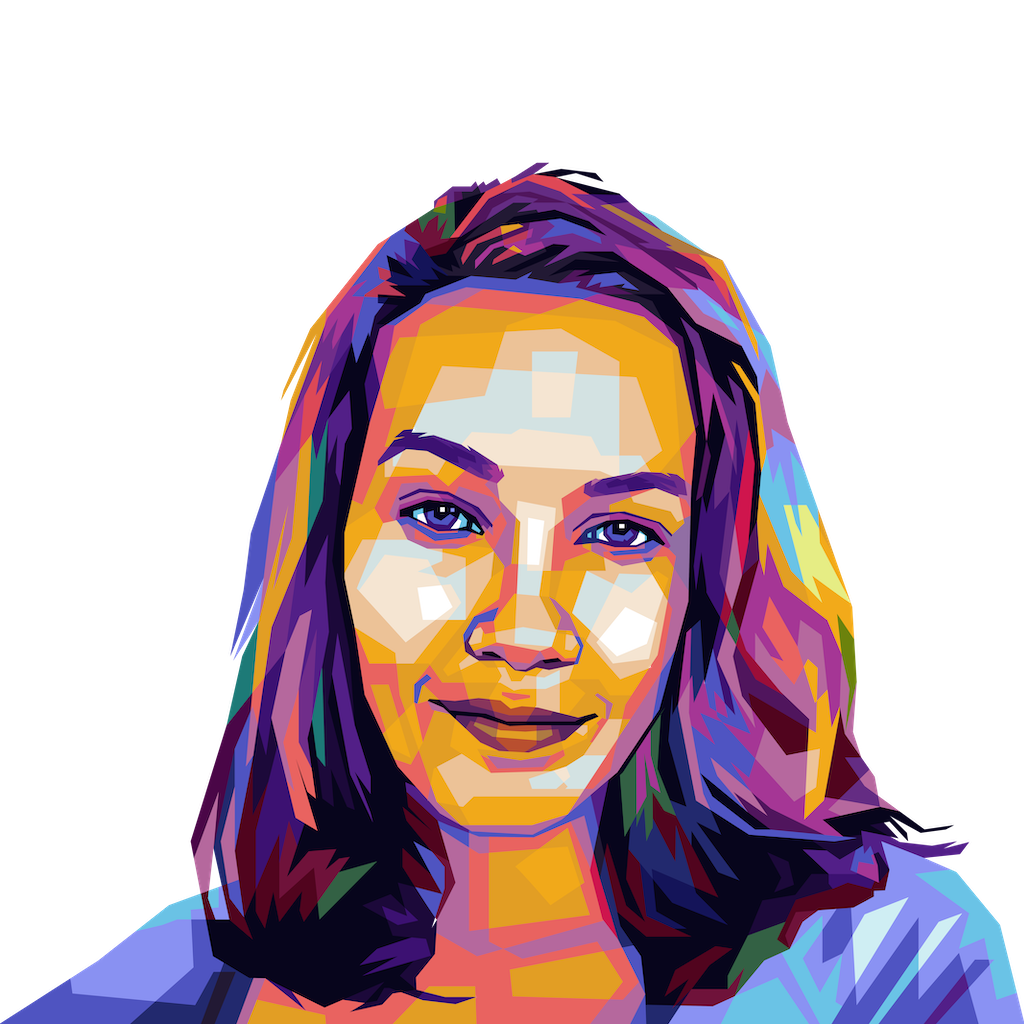 Sophie Klöver
Content Management & UX
Sophie Azita is a trained psychologist who joined Alex on his Audiocrowd venture in April 2022. Half German-Iranian, she is based in Lisbon and likes everything about language and mental health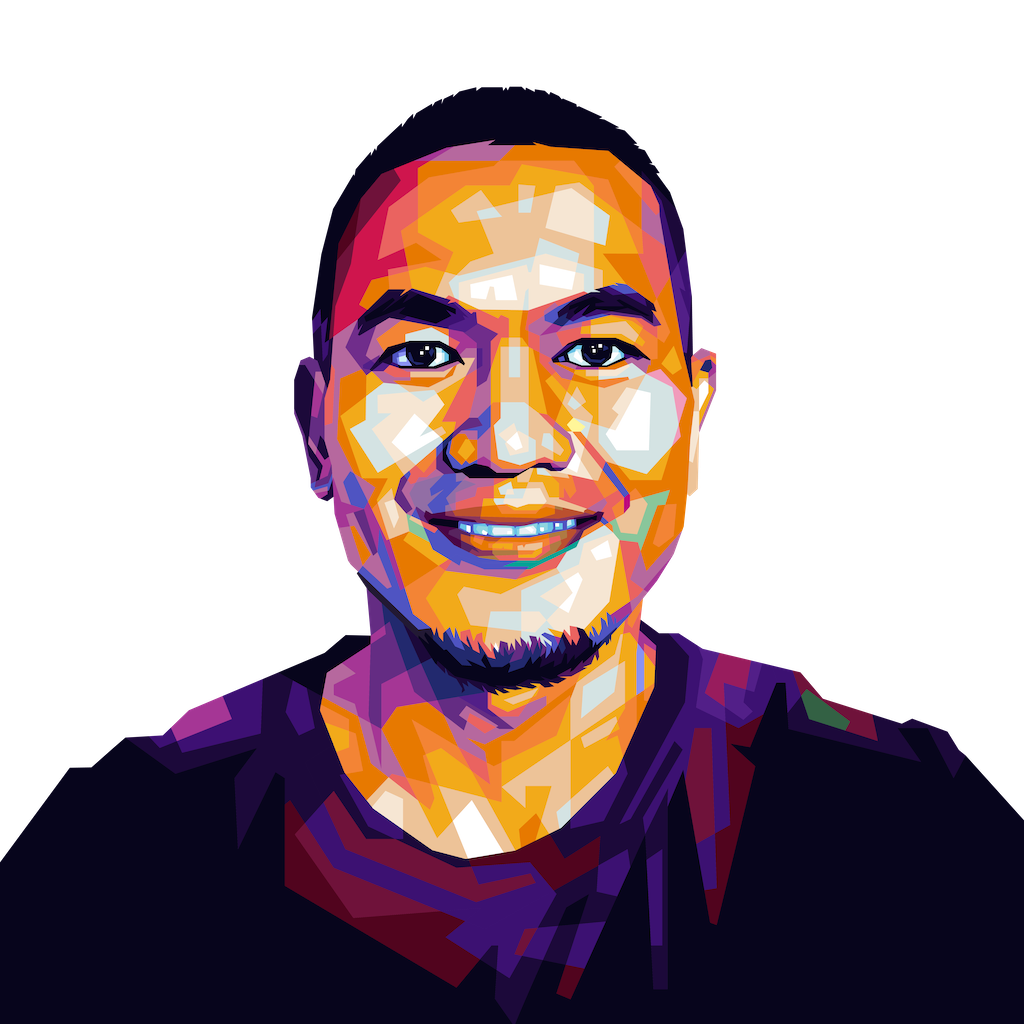 Fredrick Rivera
Music & Artist Management
Fredrick is a music lover from the Philippines who likes many music genres and is playing the guitar. He has always been passionate about music, so when the opportunity arose and he learned that audiocrowd was looking for a music editor, he immediately tried his luck and successfully applied. Since then he is responsible for the music catalog and artist management at audiocrowd.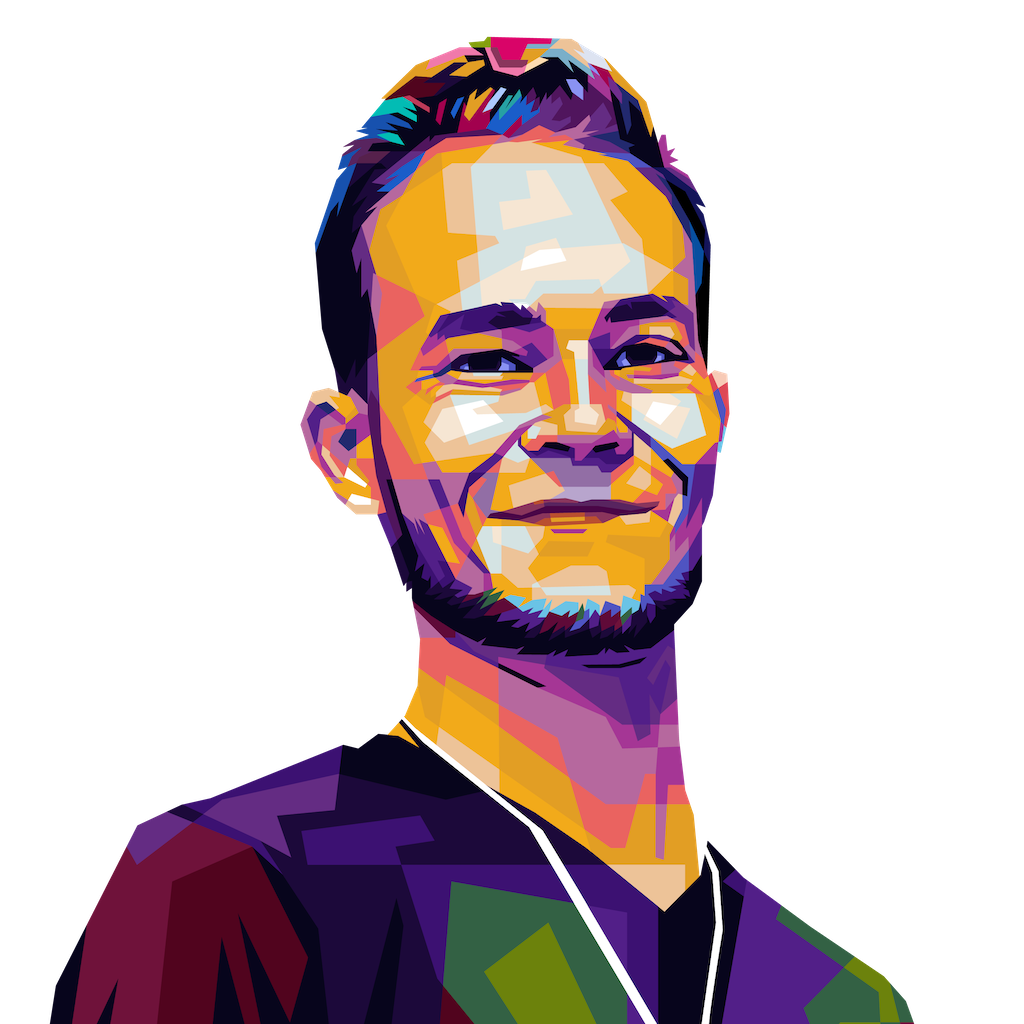 Timon Meyer
Music Engineering & Production
Timon is a trained music producer and sound designer who studies at the Hda in Dieburg, Germany. Specializing in electronic music he can implement special customer requests. He has been producing music for six years and is present on all streaming platforms. Since July Timon is responsible for compositions, sound design and new samples at Audiocrowd.
Our contribution to the climate
Our contribution: 1% of total revenue
Removing CO₂ from the atmosphere plays a crucial role in combating climate change, which we now want to push. From every purchase at audiocrowd, a portion of the revenue goes toward expanding new CO₂ removal technologies.
Why we make a contribution
At audiocrowd, we believe that businesses can play an important role in combating climate change. We are proud to make our contribution to a livable future.
audiocrowd is member of Stripe Climate
No company can stop climate change on its own. That's why Stripe Climate brings together forward-thinking companies around the world to bundle and amplify demand for CO₂ removal.
Early adopter for innovative technologies
New technologies are usually expensive at the outset. Early adopters like audiocrowd help to reduce the cost of promising CO₂ removal solutions and advance their development and application.
How audiocrowd was founded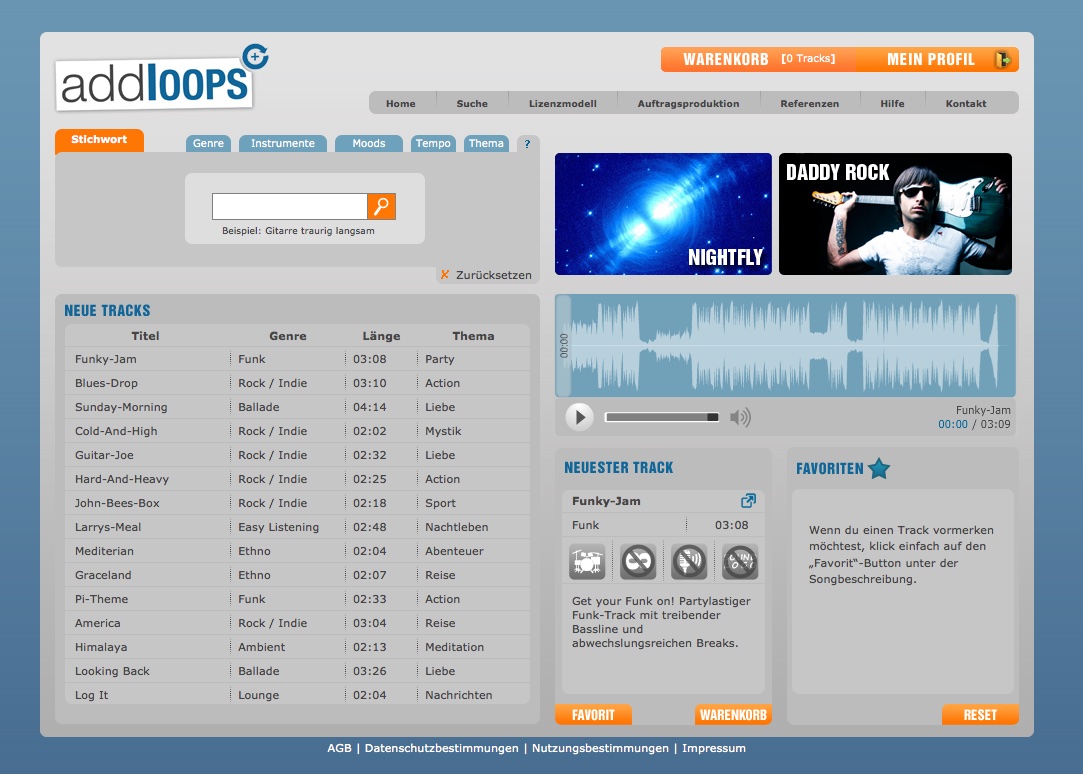 2009
Launch of addloops
The predecessor platform of audiocrowd went live in 2009 under the name "addloops". On this platform, it was possible to license and download around 250 tracks.
2012
bye bye addloops
After 3 years on the market, the addloops founding team split up and the platform was taken offline.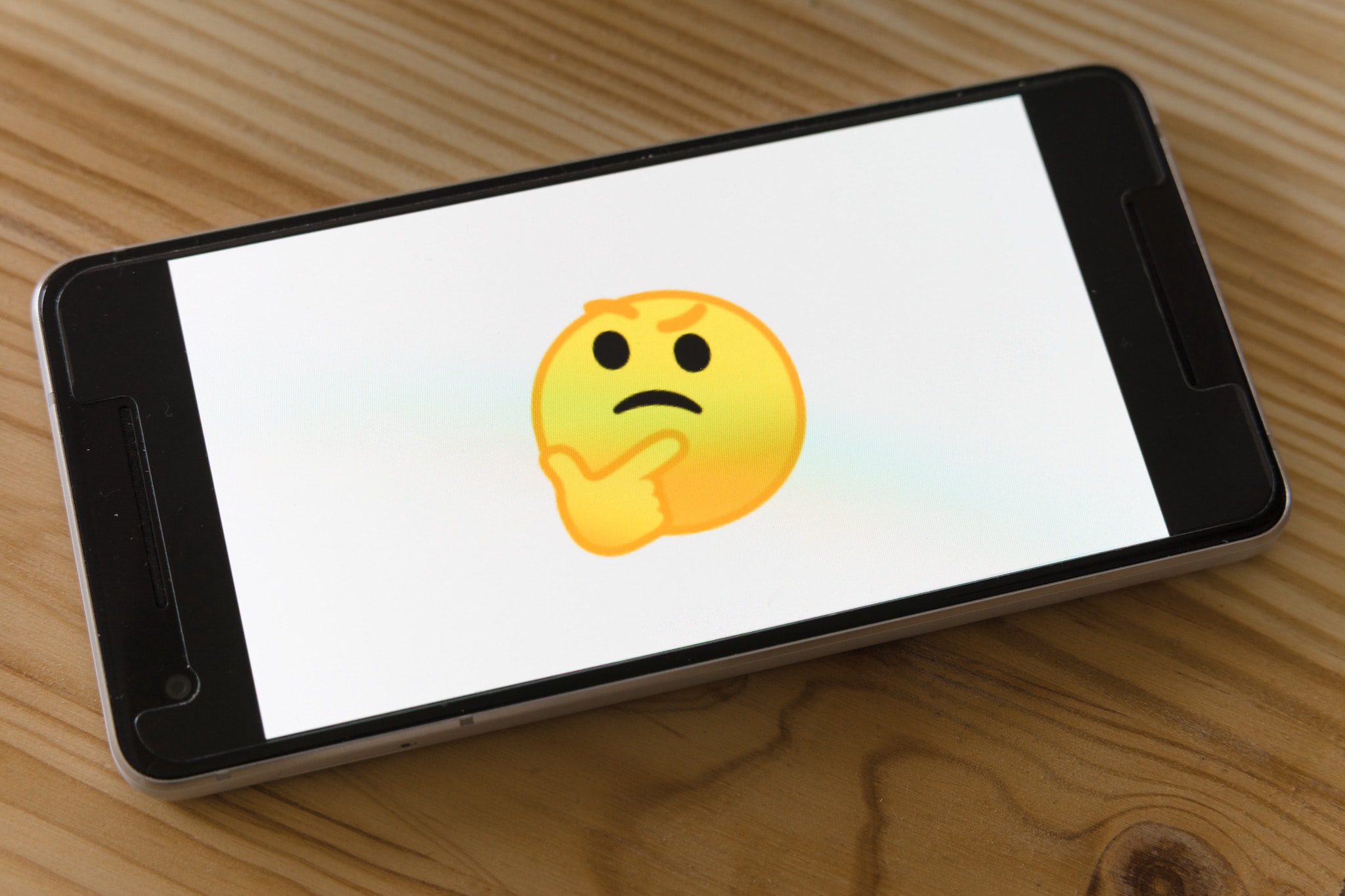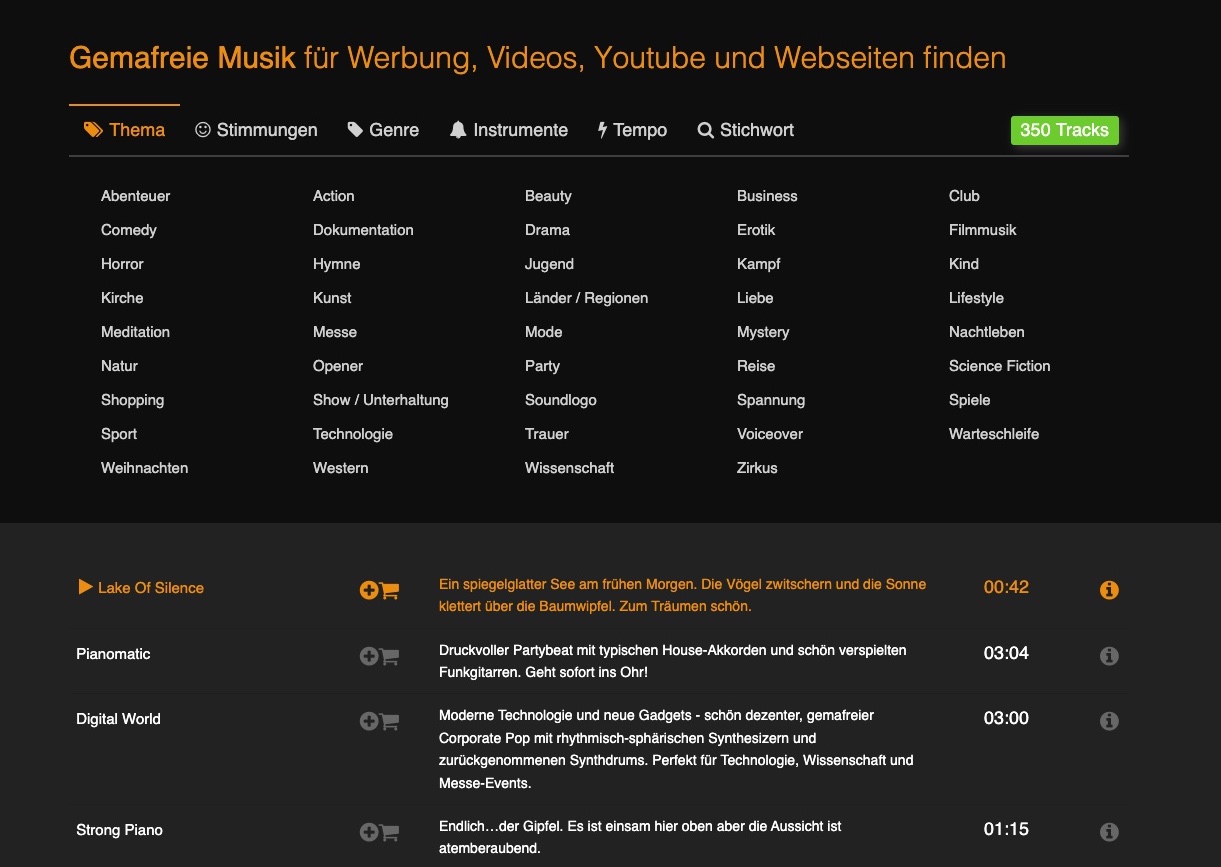 2016
code eat sleep repeat
Second round: With an improved concept, better music and a retreaded and specialized music store platform, Alex, one of the former addloops founders, takes a new approach to launch a sustainable and user-friendly marketplace for GEMA-free music. The after work hours and weekends will be used to develop the new platform from now on.
2018
Hello audiocrowd
After long nights and many iterations, the time has finally come. The new platform launches under the name audiocrowd and is very well received by both musicians and customers. Audiocrowd continues to be developed and optimized after hours and on weekends.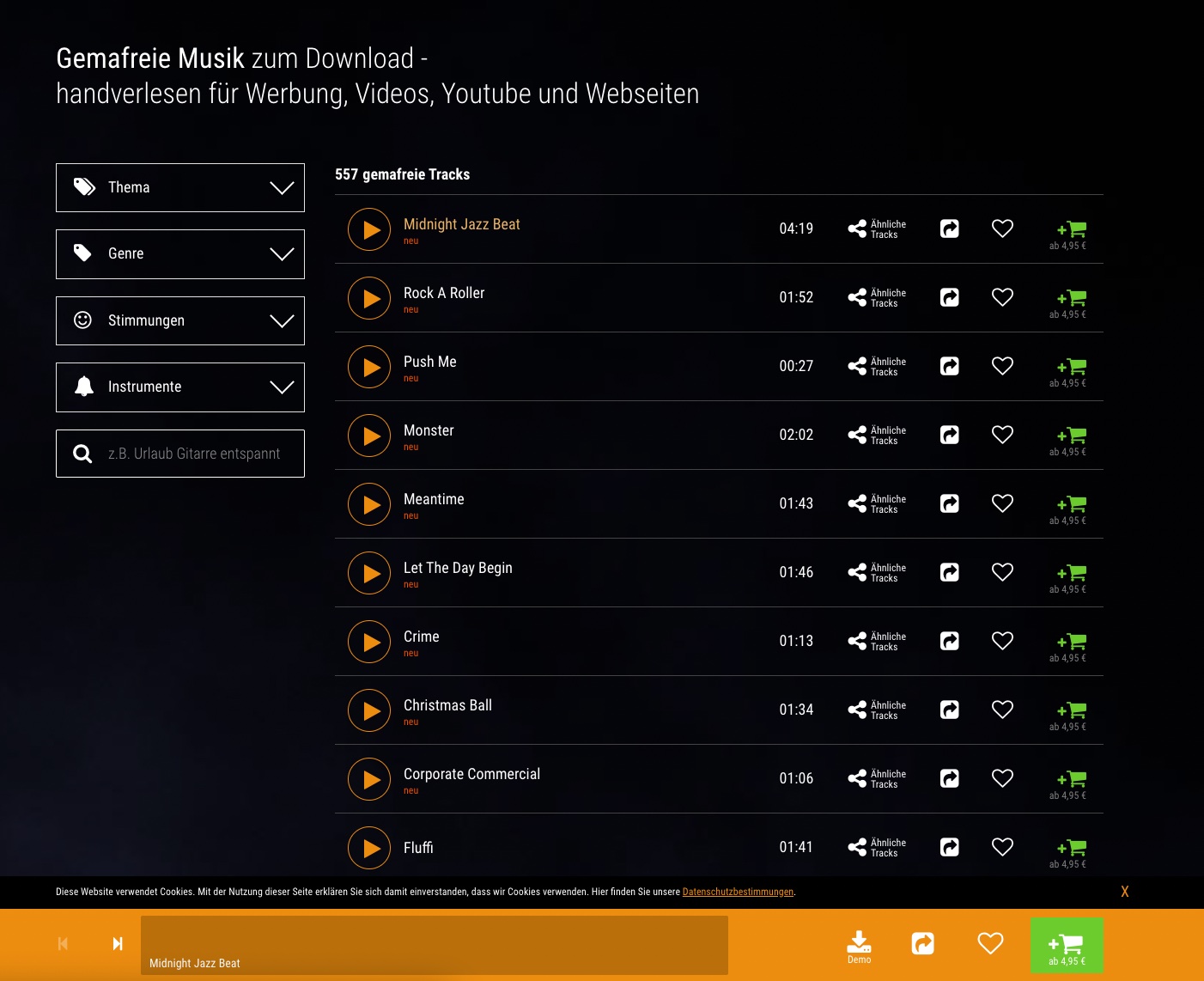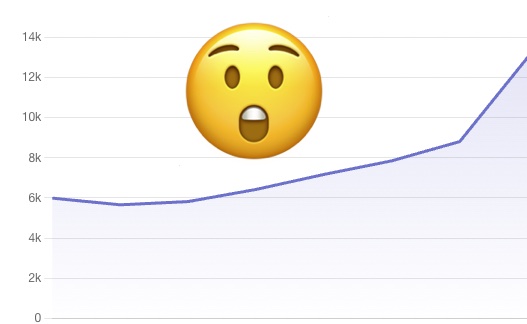 2019
Growth, slow but steady
A lot of feedback and also good music reaches us. This year is all about organic growth and optimizing processes. We are laying the foundation for our platform to grow.
2020
New features, more products, more music
We can reach more and more musicians and customers with our marketplace. Many new products make the jump to our platform: sound packages, albums and sound effects.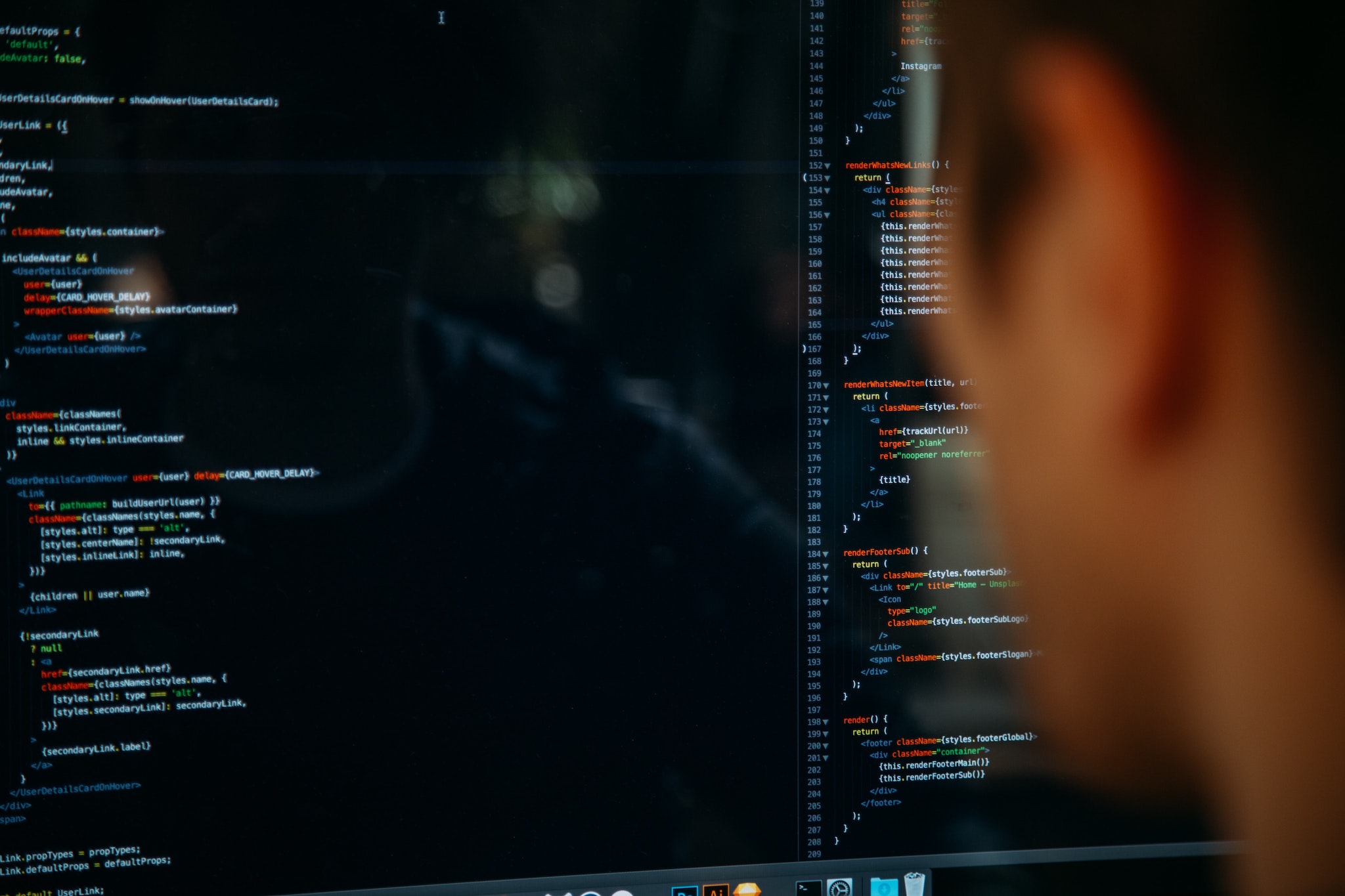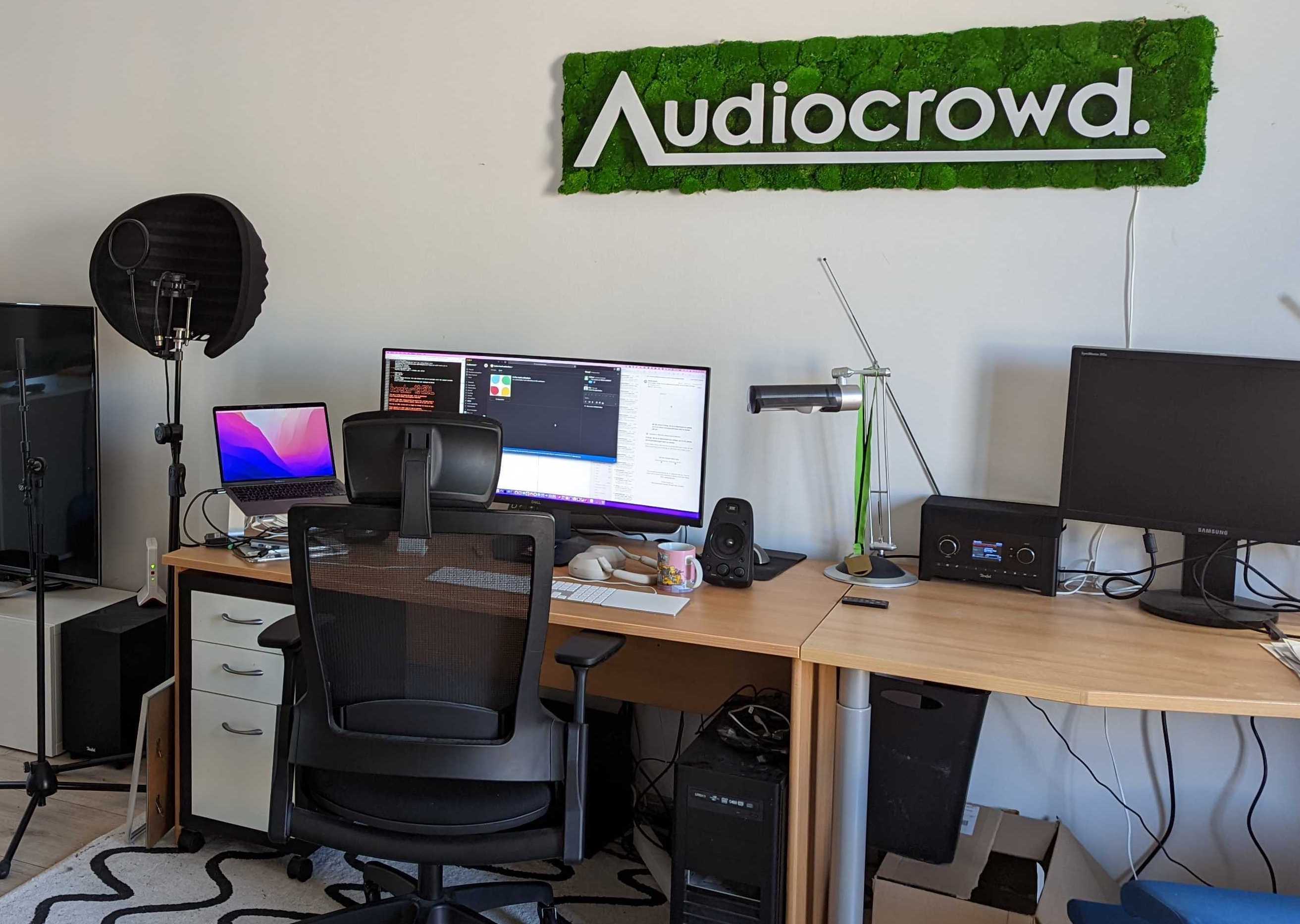 2021
Ready for lift off - hello office!
The after-work project is slowly turning into a real full-time project - the years of work are now paying off. In addition to redesigning our office space, we continue to expand our popular product and introduce our music subscription for agencies and content creators. For the first time, we are also supported in our growth by an excellent online marketing agency.
2022
Full time? Check. Hire team? Check.
A dream comes true: an after-work project without outside capital has become a full-time job. And that's not all: This year, audiocrowd has been joined by new employees for the first time: Sophie, Fredrick and Timon are working remote first for audiocrowd from all over the world. Together we will make sure that audiocrowd can mature to the best product in the Royalty Free Music sector.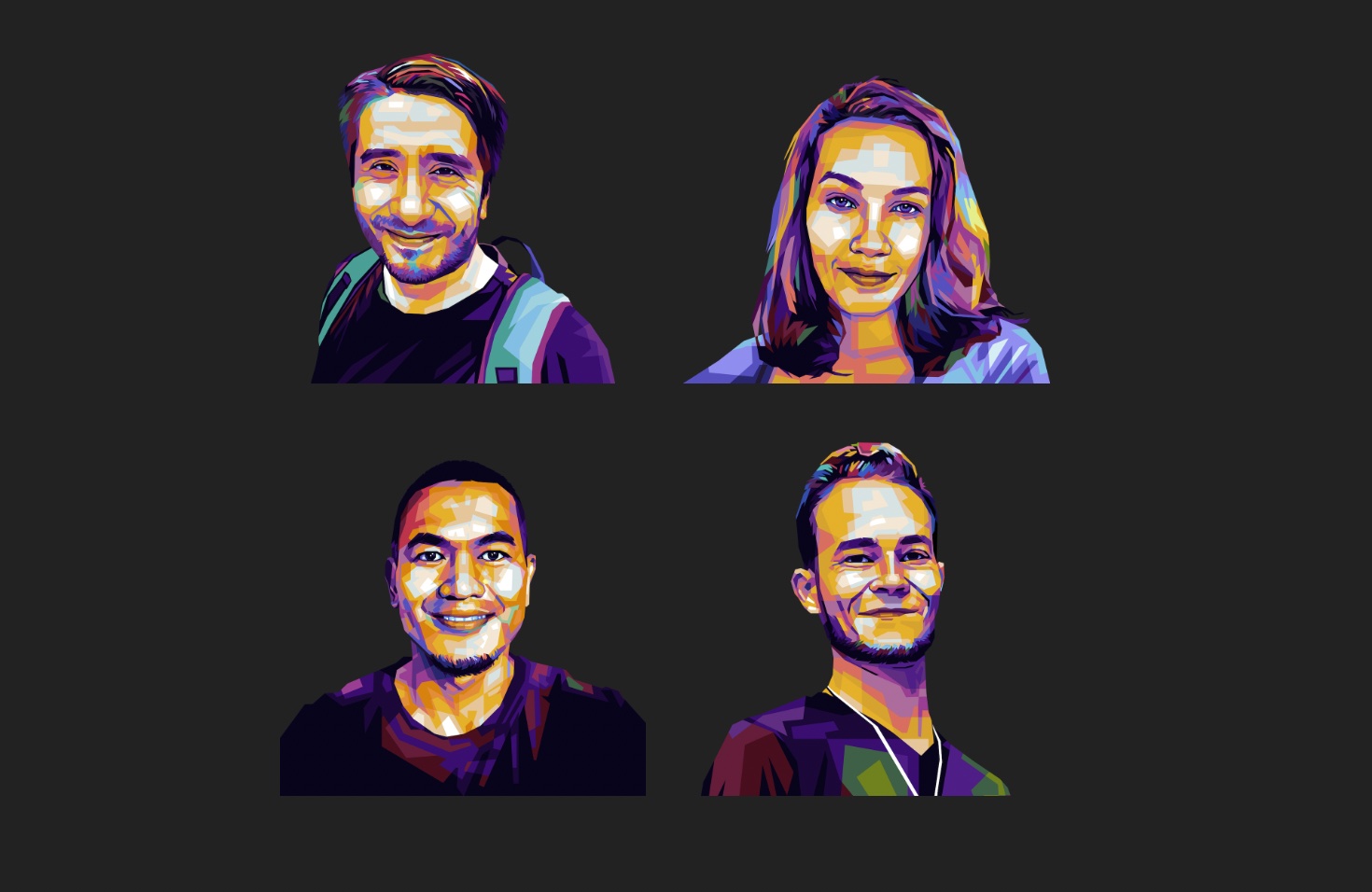 Our customers