Modern portfolio page for voice over artists
Show your videos and work samples to potential customers
Your own speaker portfolio page in 10 minutes - 100% free of charge
Find royalty-free music for movies, youtube, websites and ad commercials
You are a speaker and want to show what you can do?
On audiocrowd you can optimally present your skills as a speaker. Whether videos, audio samples or studio pictures. Show the whole range of your skills and convince potential customers.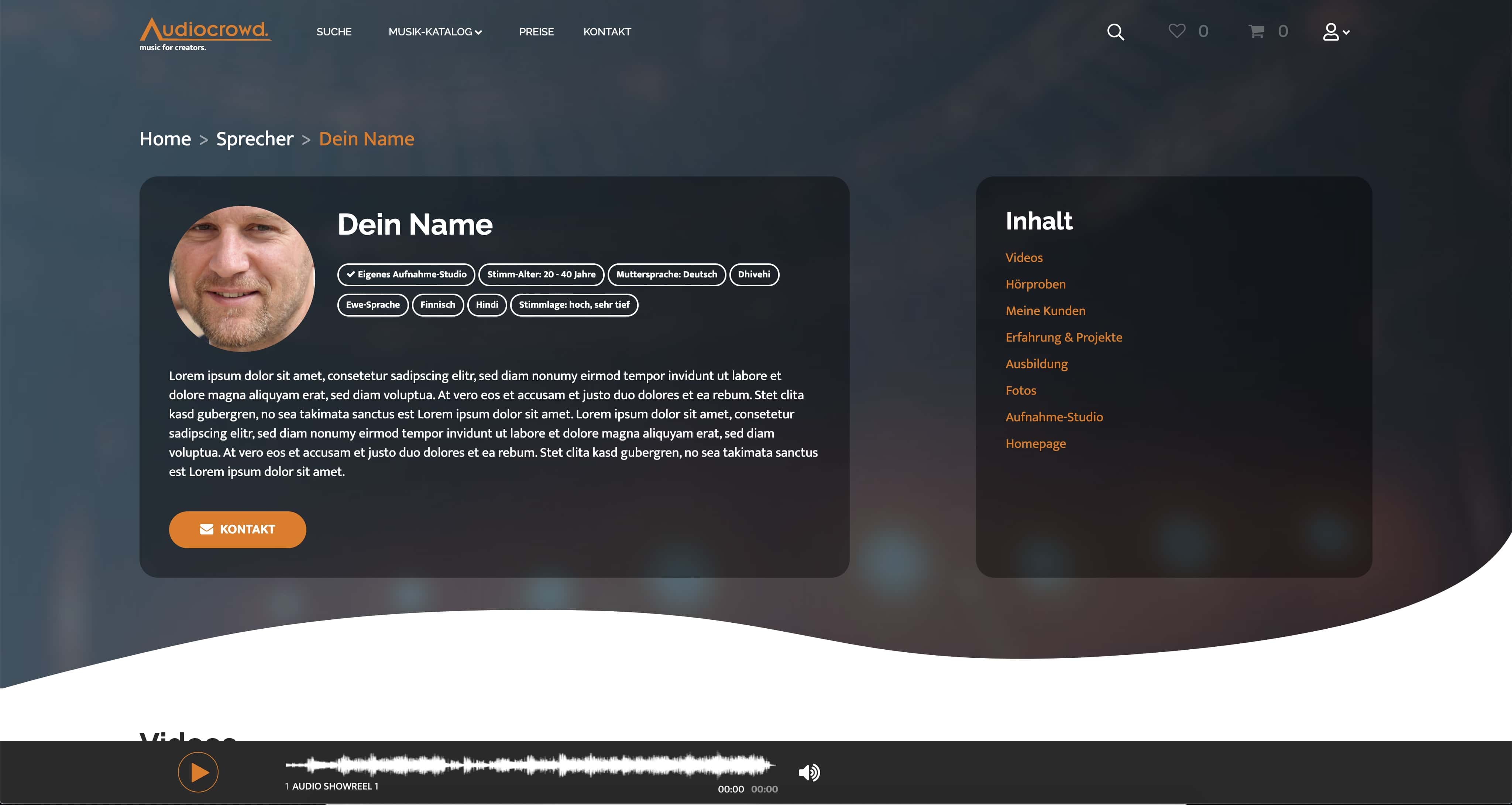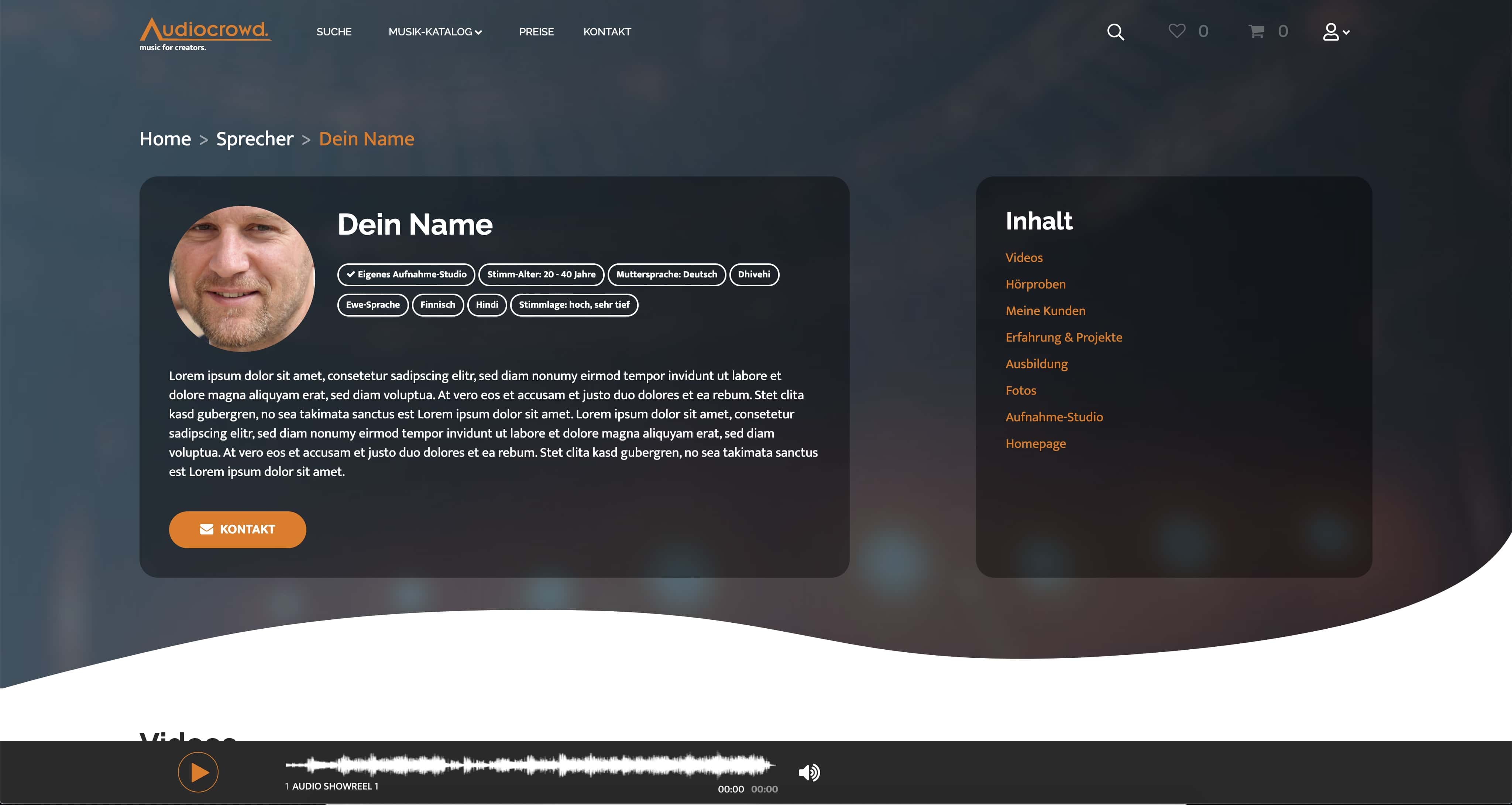 Attract new customers
Receive requests for voiceover jobs in a straightforward manner.
gorgeous presentation
Your great music is a perfect match for our snappy visualisations and intuitive music player.
multilingual
Reach out to international customers: our shop is available in english and german.
Launch offer: 100% free of charge
Because we care about good music: your professional audiocrowd portfolio-shop is completely free. Forever.
Simple digital casting (coming soon)
Simply participate in digital castings and attract new customers.
Our customers find their portfolio page...
...via search engines
Our state-of-the-art shop is optimised for search engines. Potential customers will find your music, e.g. via our content-rich genres directory.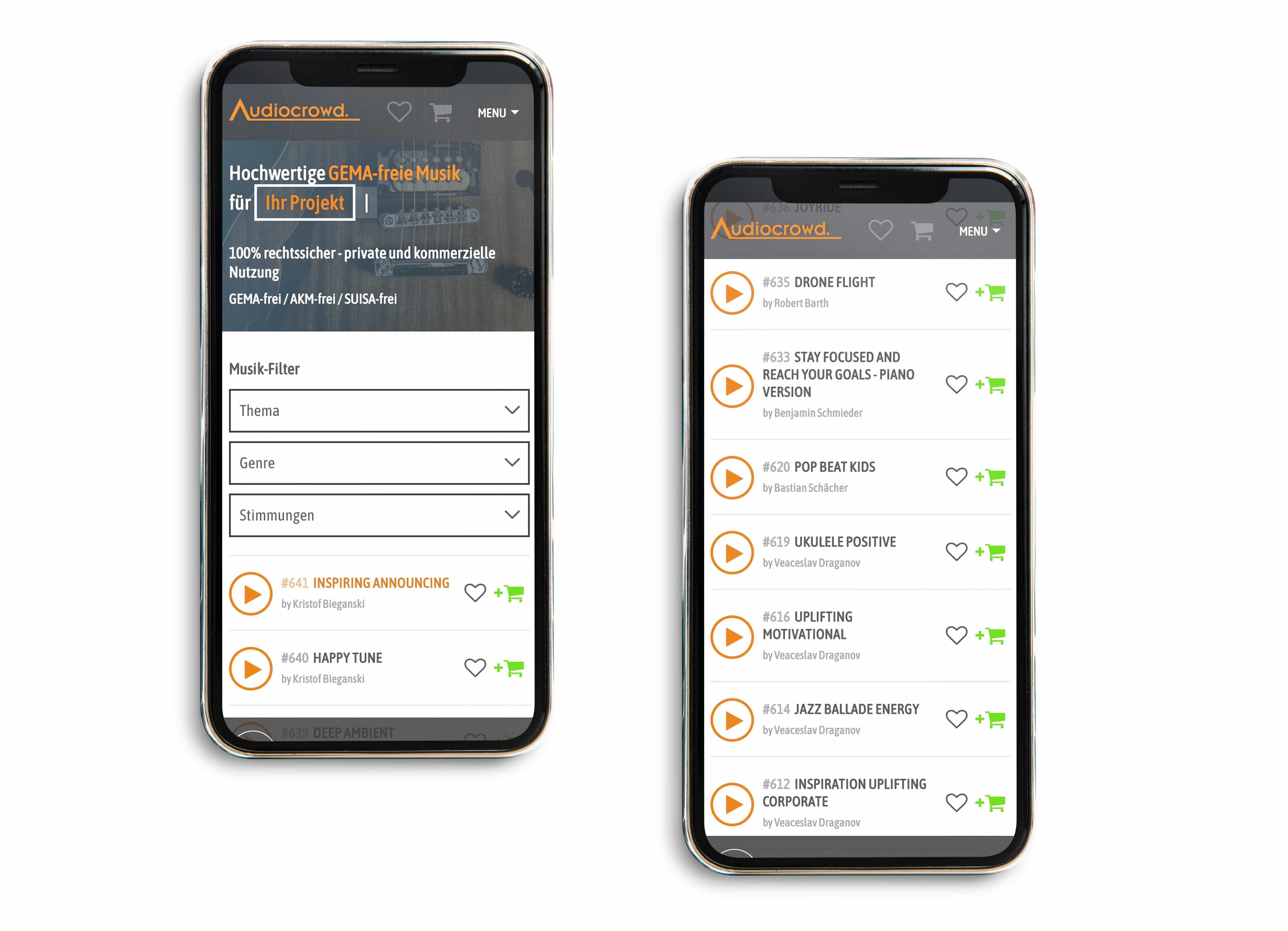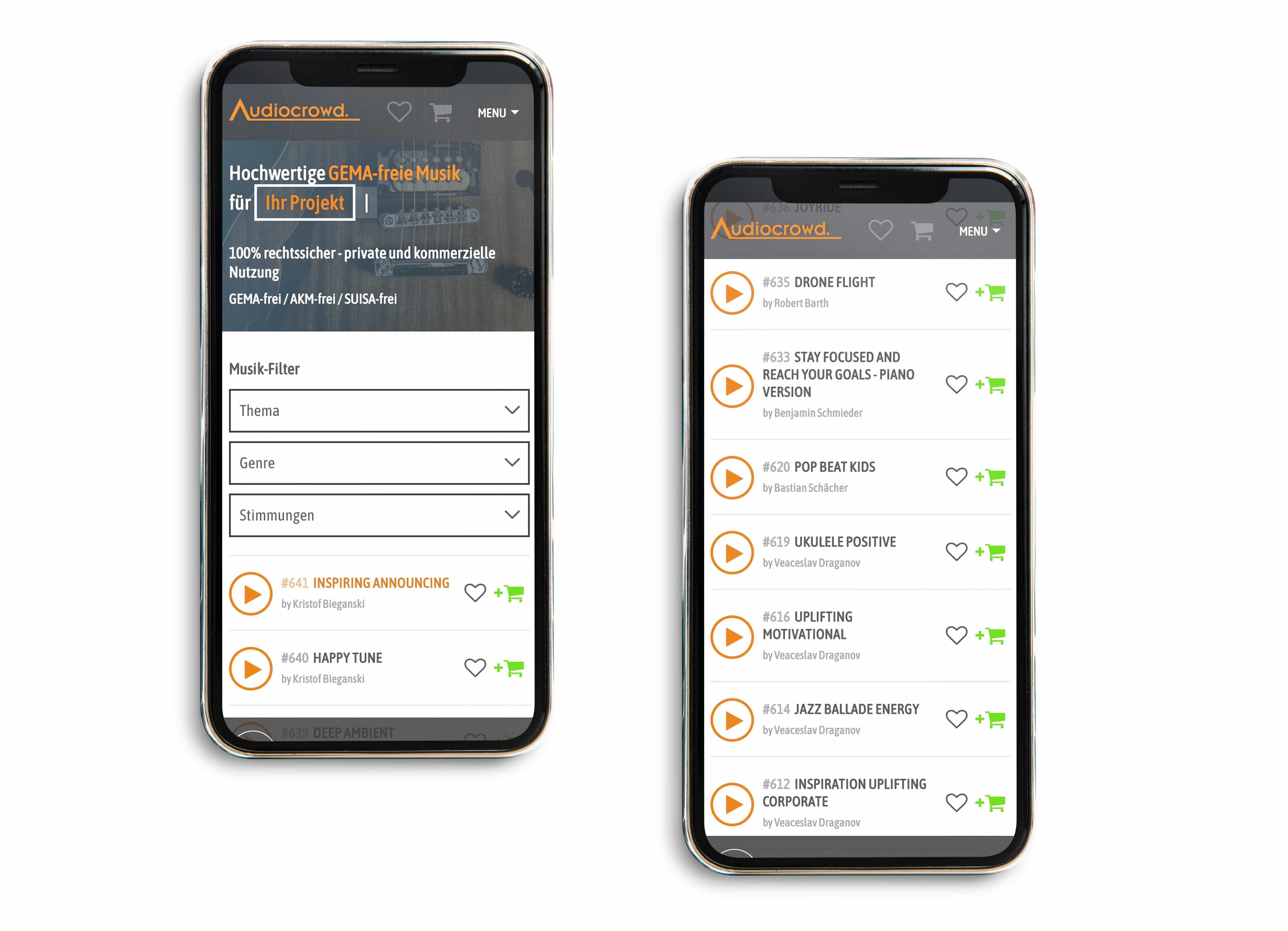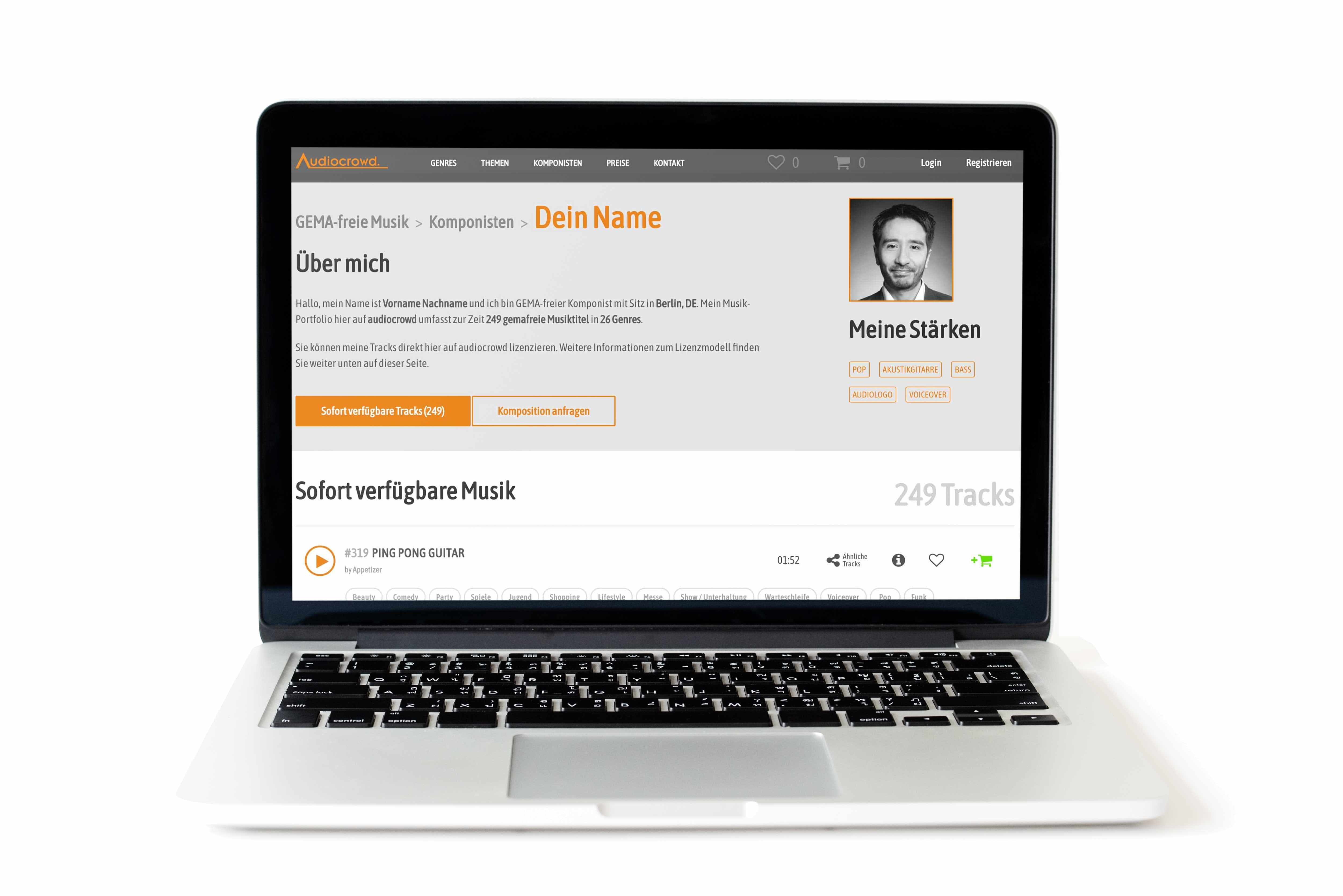 ...on your personal portfolio page
Present your tracks on your own state of the art portfolio page. Payment and usage license generation is handled by us. And you can concentrate on the fun things: making music.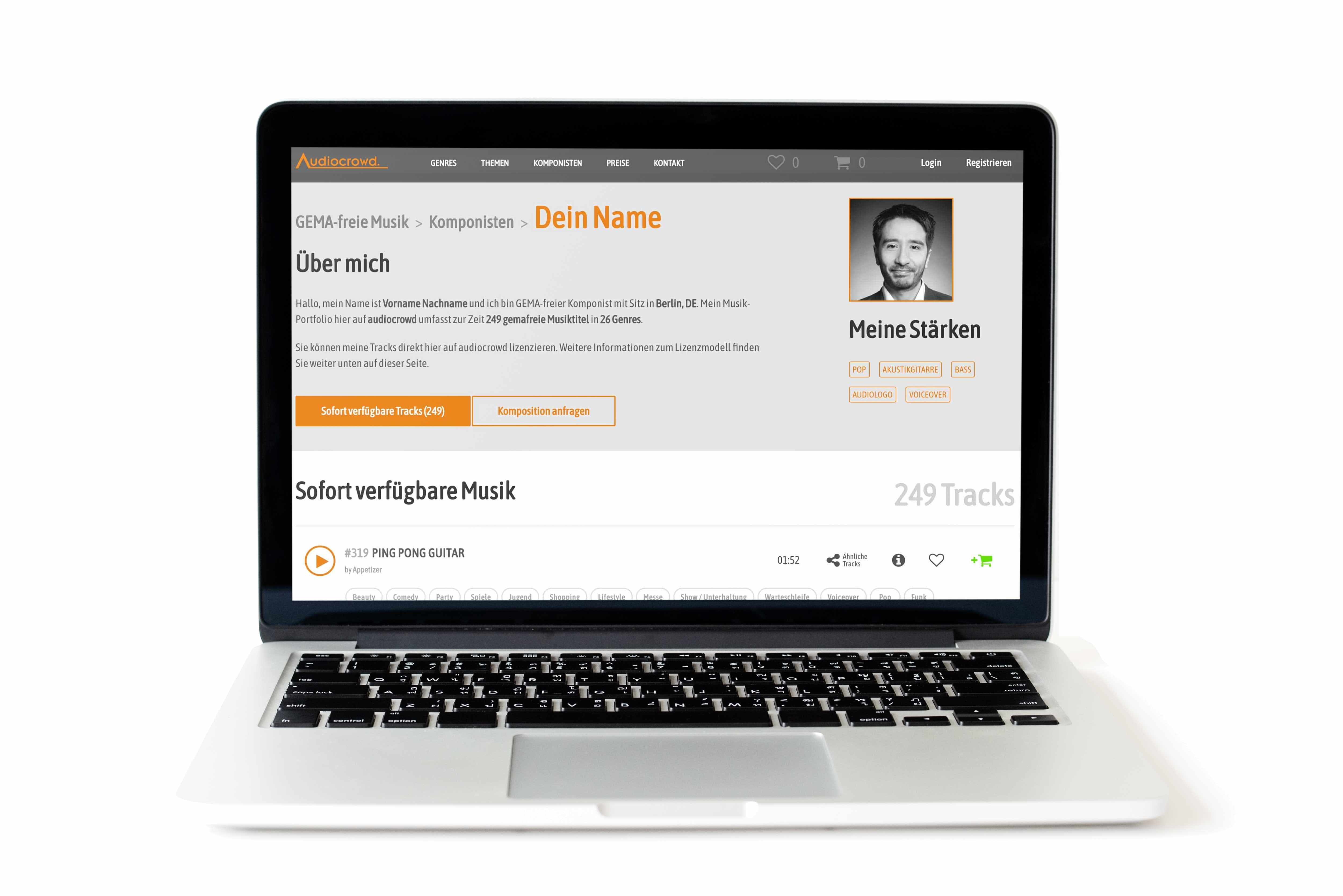 ...via catalog search
Our customers use our flexible search function to find suitable speakers for their projects. Therefore, it is important that you always fill out the data in your speaker profile well and keep it up to date.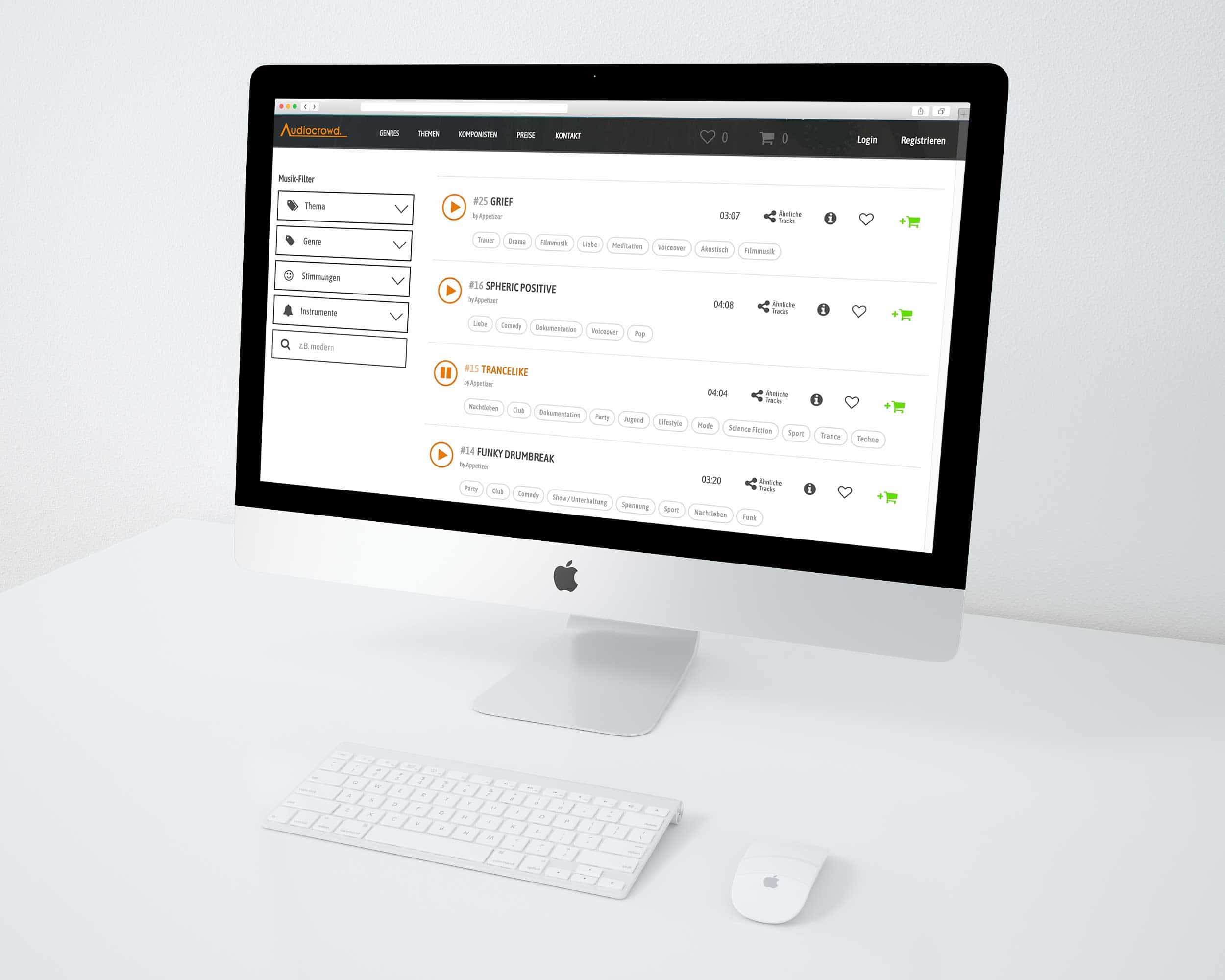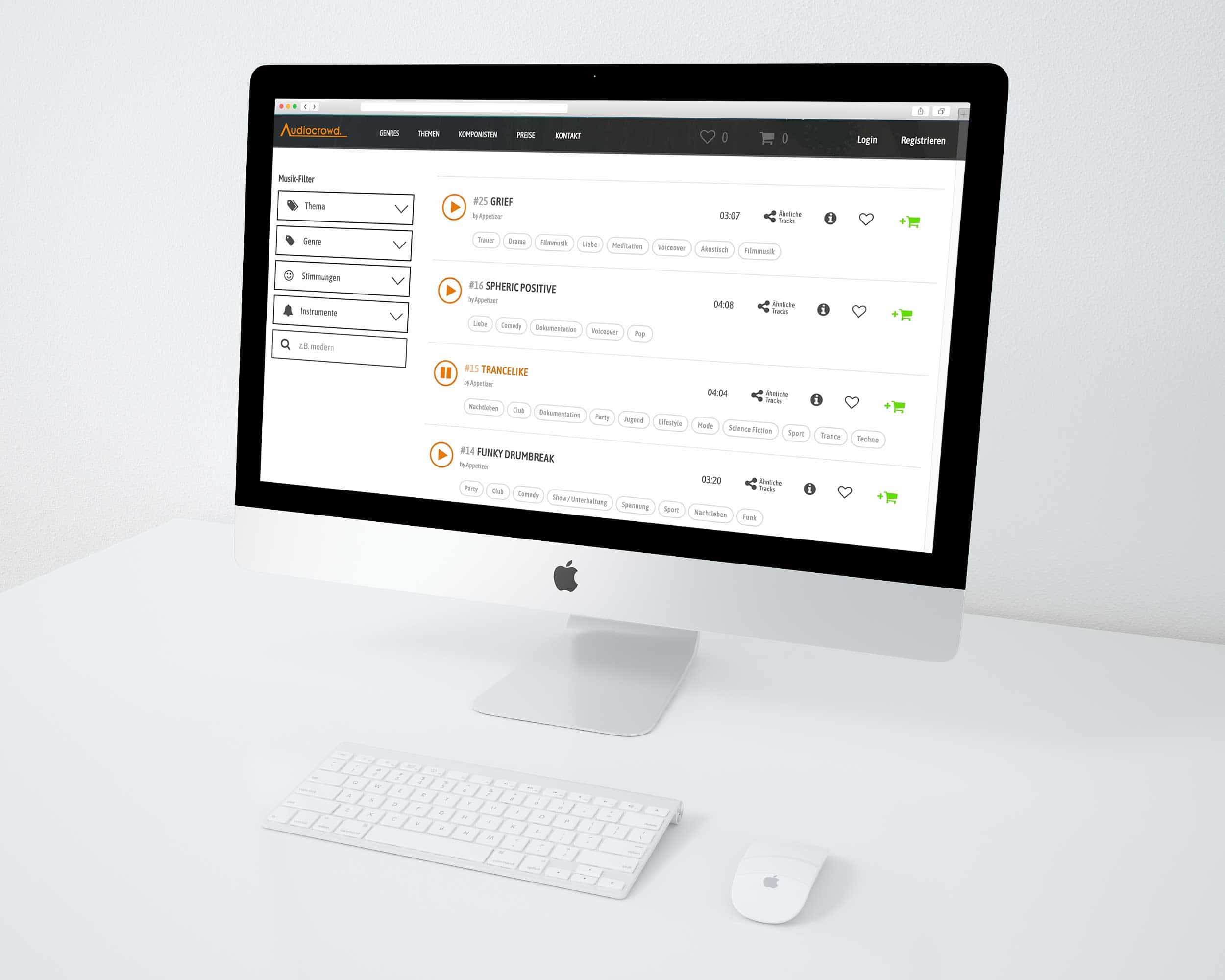 How does audiocrowd work for voice over?
Become part of our speaker team
Create a speaker account and conveniently manage your credentials in one place:
videos
audio demos
studio photos
client list
Upload track & enter data
Upload your original WAV or AIFF-file (16 bit, 44.1 kHz) and complement track information like:
instruments
moods and intended use
description text
custom tags
You still have questions?
If you still have questions about our offer, do not hesitate and contact us directly via the contact form. We will be happy to help you.