Place your music and sounds in attractive projects
Sell royalty free (non-PRO) music and sound effects easily
Your portfolio with shop functionality
Find royalty-free music for movies, youtube, websites and ad commercials
Your portfolio:
A home for your royalty-free music
The first impression counts! Present your music professionally on your portfolio page: enable your potential customers to listen to your work and license it directly.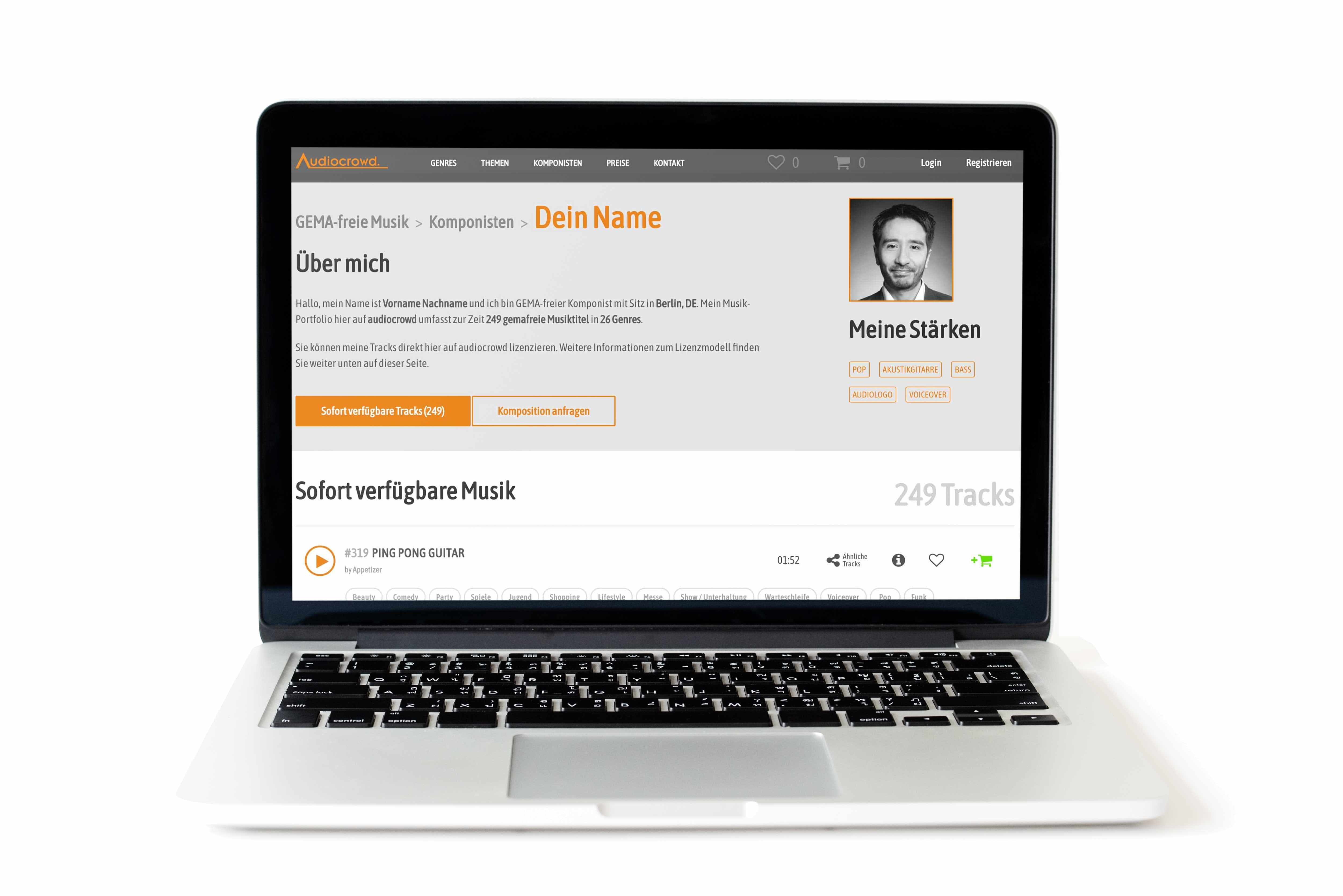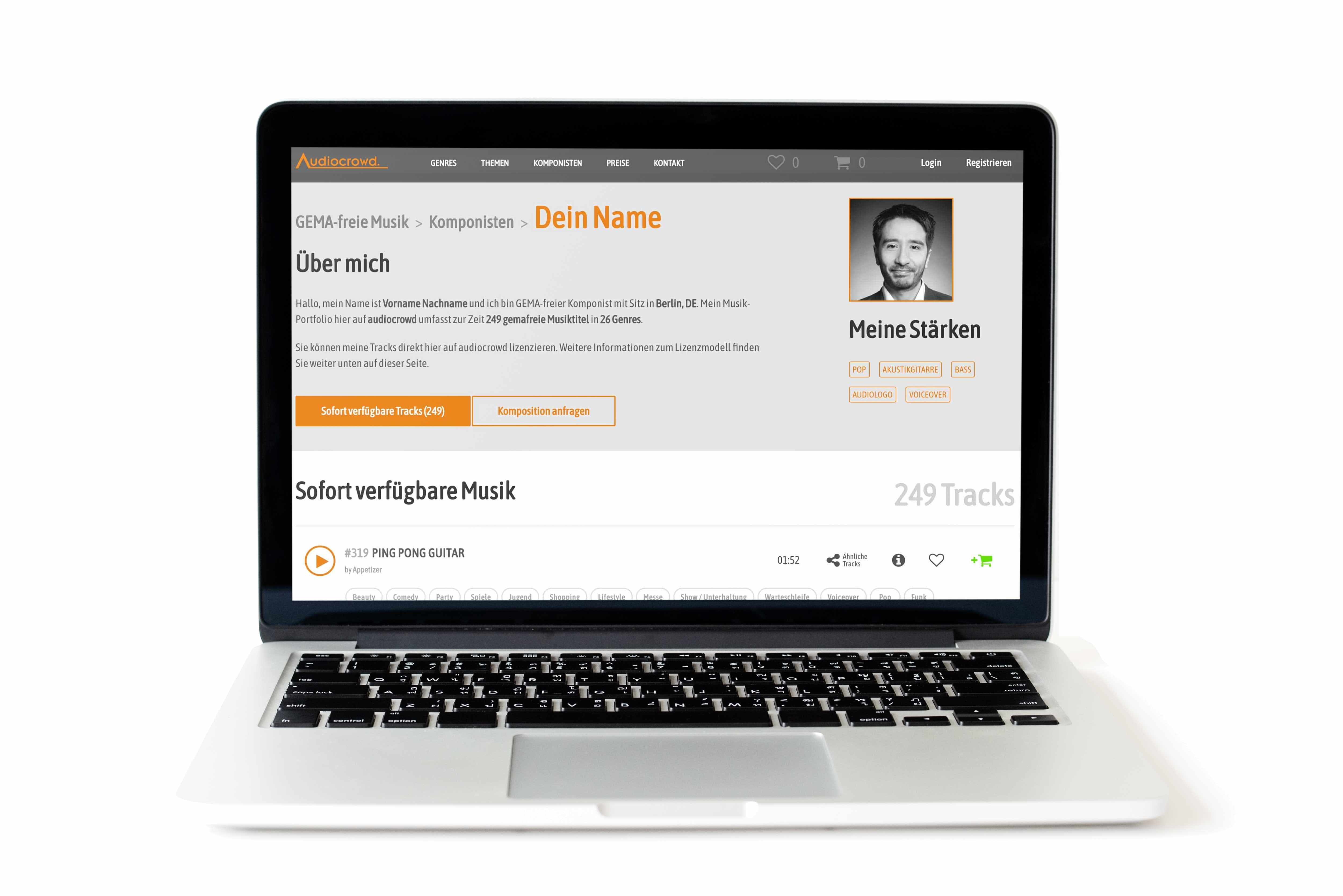 Attract new customers
Receive requests for custom music composition from attrative brands and companies via your portfolio page.
gorgeous presentation
Your great music is a perfect match for our snappy visualisations and intuitive music player.
multilingual
Reach out to international customers: our shop is available in english and german.
100% free
Because we care about good music: your professional audiocrowd portfolio-shop is completely free. Forever.
Easy payment
International payments in a breeze: our payment solution accepts all major credit cards.
Our customers find your music...
...via search engines
Our state-of-the-art shop is optimised for search engines. Potential customers will find your music, e.g. via our content-rich genres directory.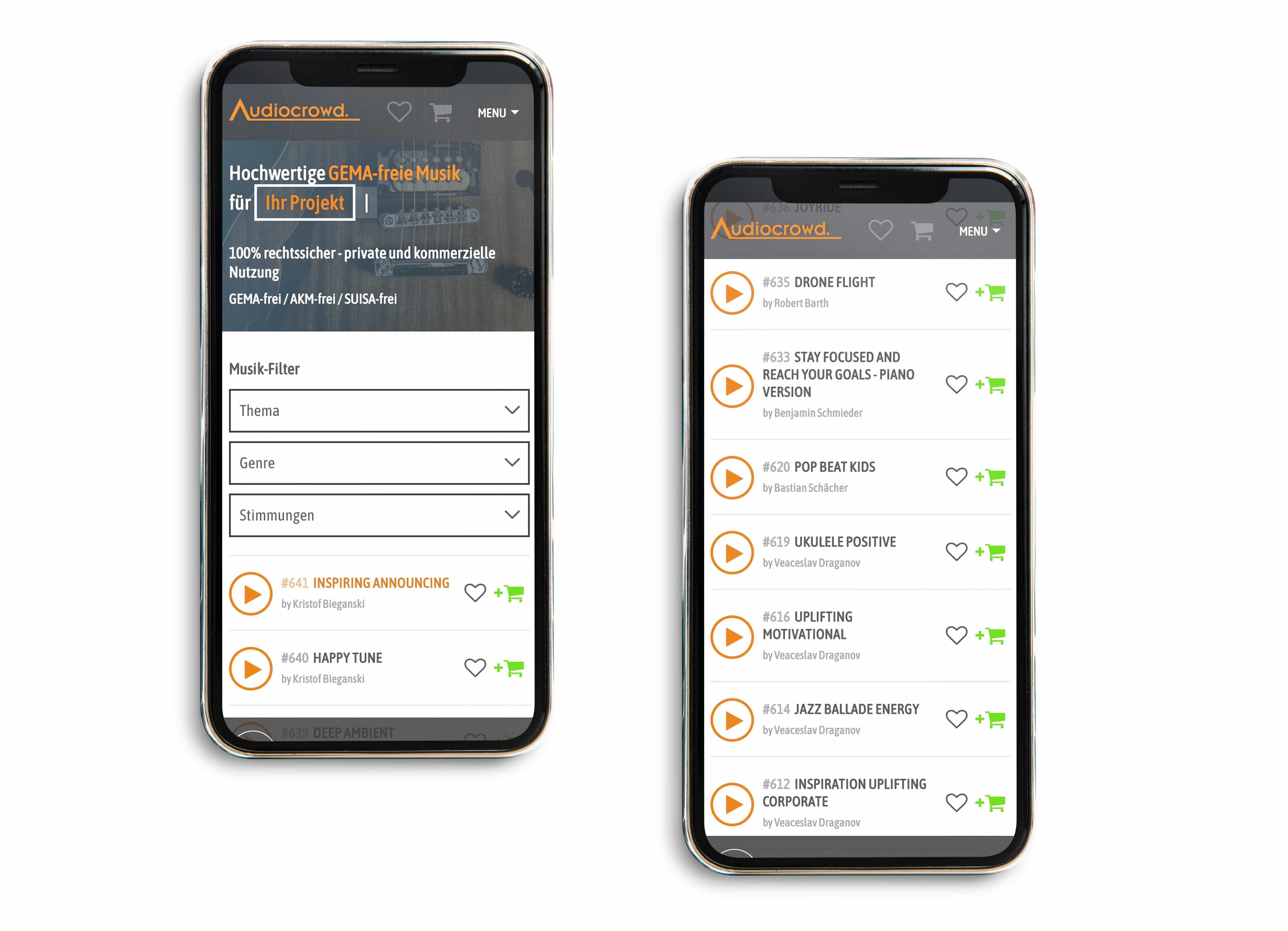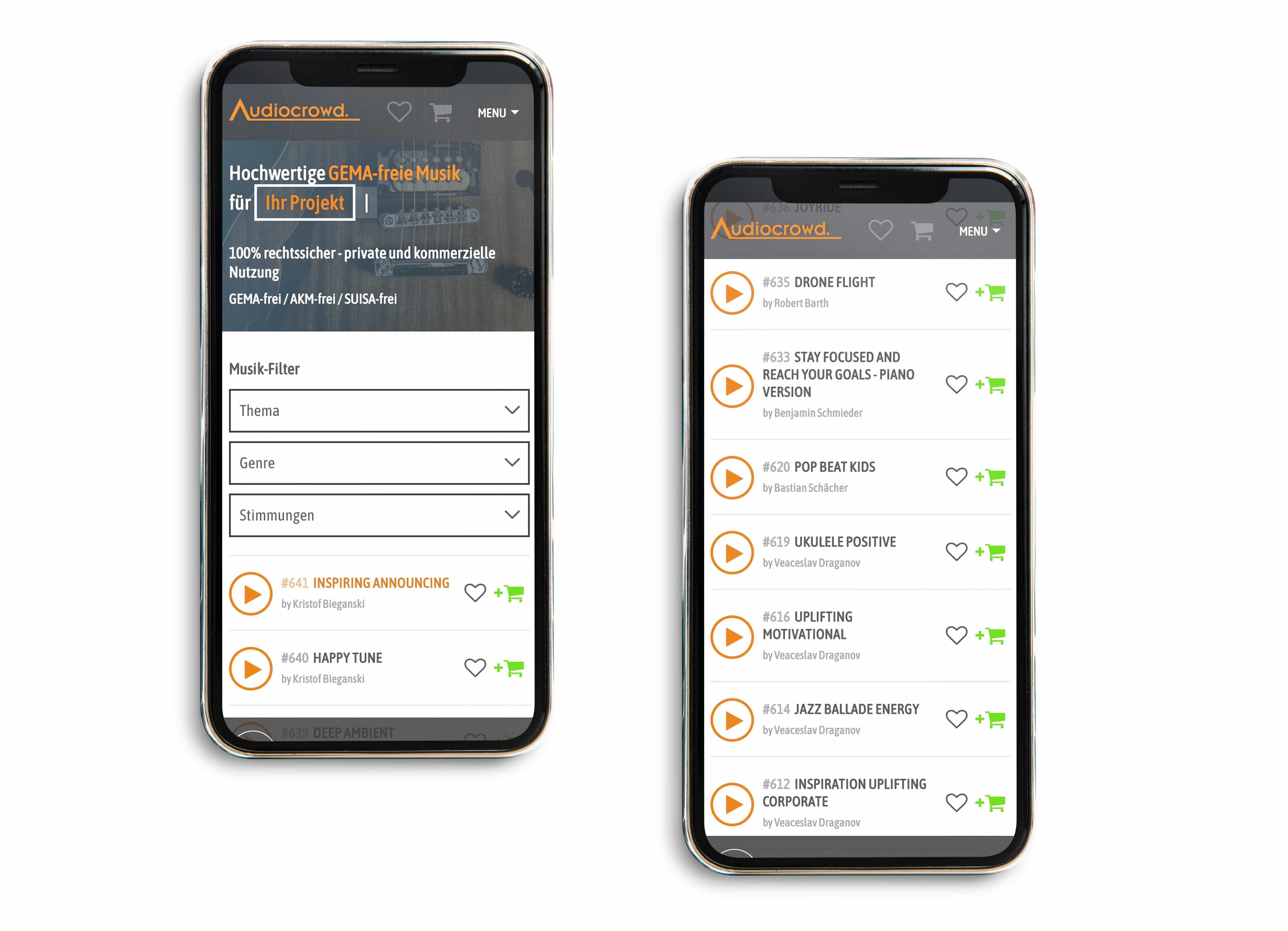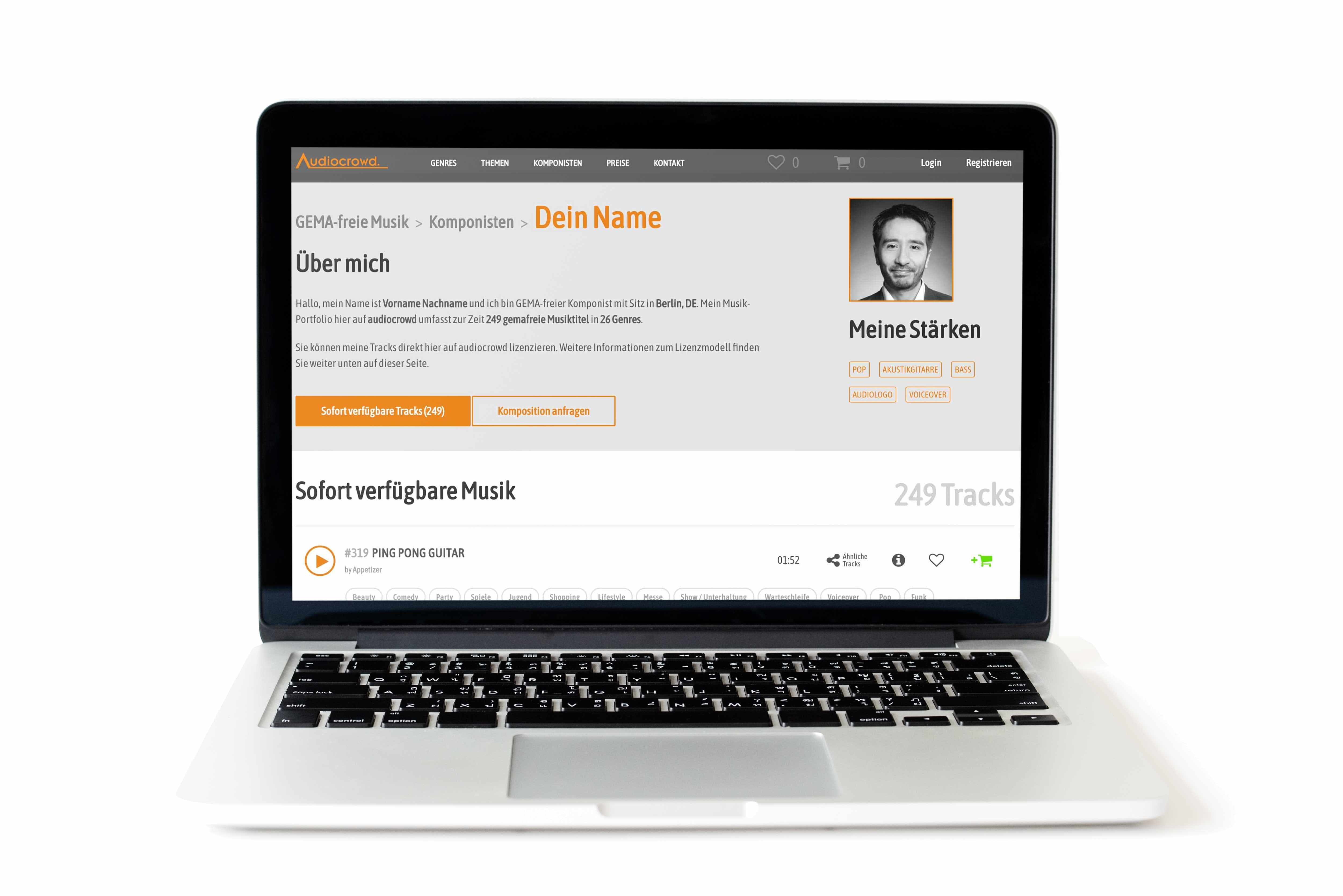 ...on your personal portfolio page
Present your tracks on your own state of the art portfolio page. Payment and usage license generation is handled by us. And you can concentrate on the fun things: making music.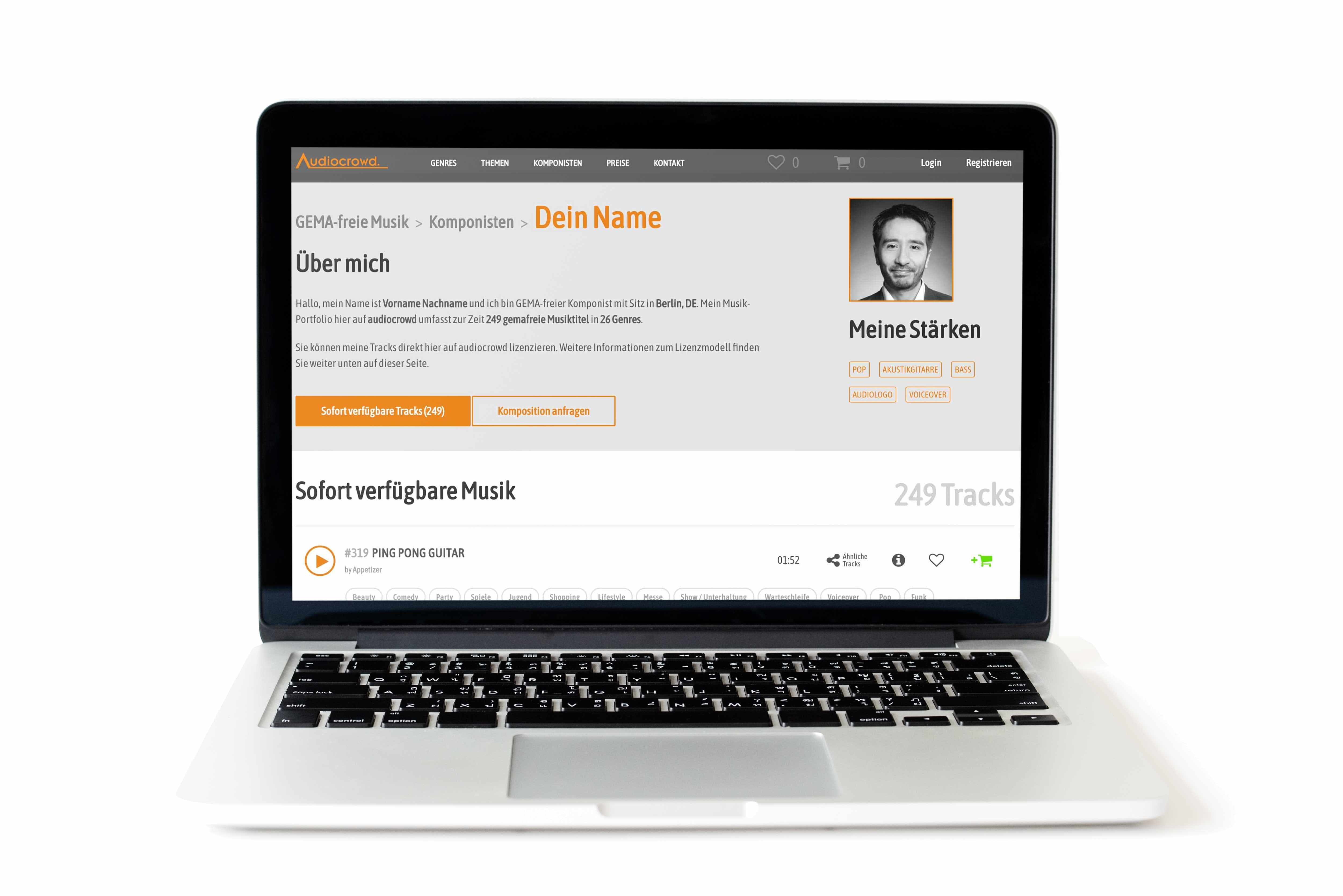 ...via catalog search
Our customers love our intuitive search functionality for finding matching tracks for their projects. That's why, it is important, that you fill in your track data correctly and keep it up-to-date.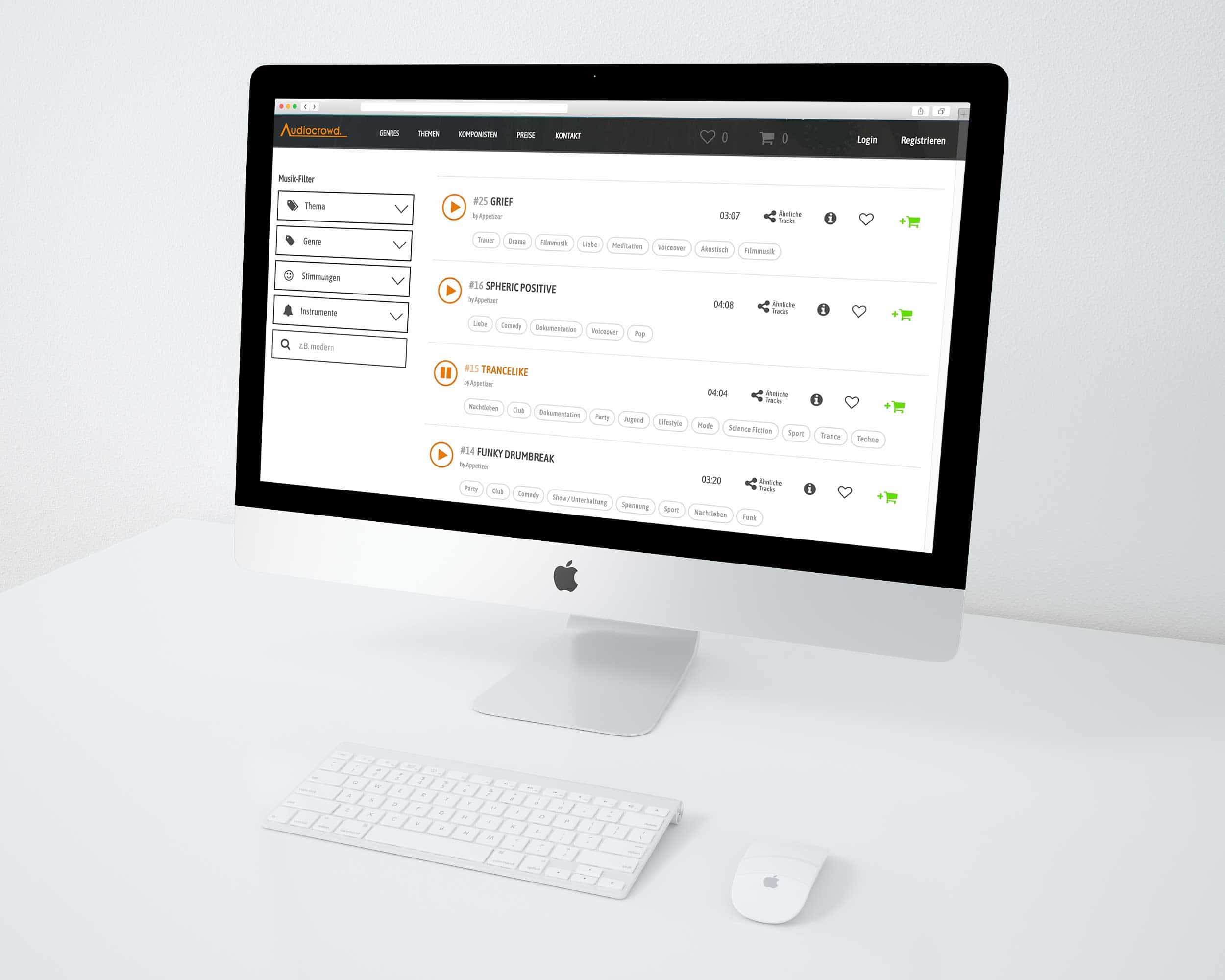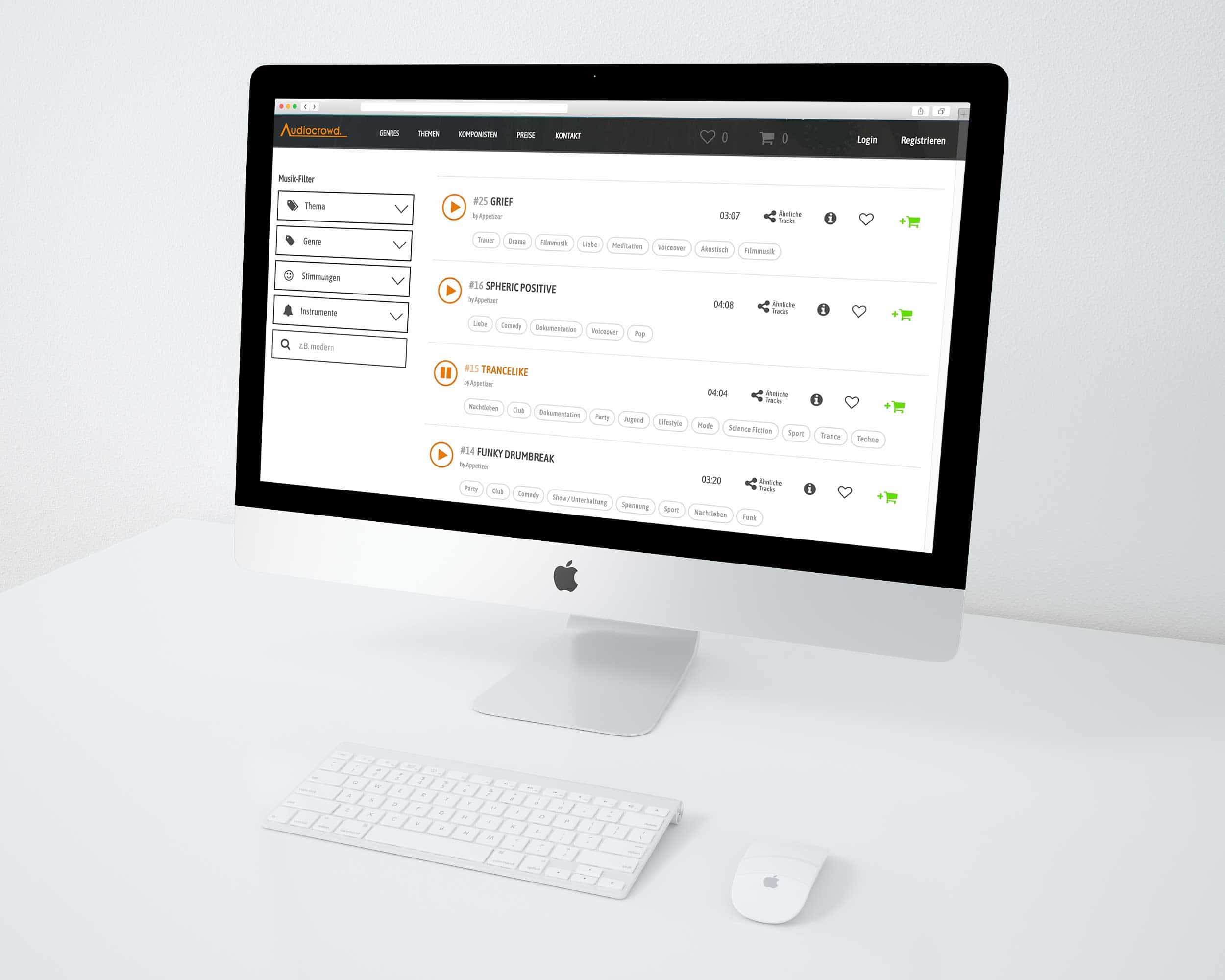 How does the music upload work?
Join our composer team
Create a new composer account and configure your contract options:
Payout via PayPal or IBAN transaction
Your music is discountable sometimes (optional)
Your music may be offered for free sometimes (optional)
Upload track & enter data
Upload your original WAV or AIFF-file (16 bit, 44.1 kHz) and complement track information like:
instruments
moods and intended use
description text
custom tags
Quality assurance & data check
Our customers expect high quality audio productions. Therefore, we'll check each track and entered data for correctness and production quality before it hits our store frontpage.